MAX 465H220S Waterproof hard plastic Carry Case/Trolley 34L shockproof dustproof
Free standard shipping in Australia for Ink, Toner & hardware items.
Express options at Checkout. View our
Delivery Information
.
---
---
Max Case -
MAX465H220S  /TR


Hard plastic portable storage box
- watertight & shock protected
- Case only, or Case with Trolley & Wheels
Watertight and airtight hard plastic case providing protection of valuable or fragile items, for transport or storage.
From
$195.00
with Free Delivery
!
These rugged cases offer superior protection from impact, while on the go, and also from water damage, airborne contamination and humidity.
 Quick Facts
Dimensions
External (case only);  502 x 415 x 246 mm
Internal (with trolley);  502 x 422 x 267 mm
Internal; 465 x 335 x 220 mm
Internal Volume
34.27 L
Case Weight
3.98 kg (5 kg with trolley)
Operating temperature
-30 to 90 deg C
Inserts
Lid - convoluted foam; Base - Cubed foam
Construction
Soft Grip Handle.
Injection molded Polypropylene Co-polymer
Military grade.

Suggested uses



Camera & photography equipment, GoPro gear, lighting, drones. Microphone, video & audio equipement
Medium to large Laptop, MacBook.
Tool box (with dividers & lid organiser - not included).
 Key Features & Benefits
Max cases are ideally suited to many applications and industries such as -
Photography and Video
Filming and broadcasting
Outdoor activities & equipment for -

various sports
drones
boating
scuba diving
hiking & rock climbing
hunting

First Aid / first responders & Medical
Manufacturing and Industrial health & safety
Law enforcement & Military
All cases are fitted with a watertight seal around lid, and resistant to shock, water (IP67), dust and sand.

Trolley cases have a retractable handle and wheels with stainless steel connector pins.

Convoluted foam is fitted into the lid for cushioning, and cubed foam in the base which can be removed to suit the shape of your object.

Cases are also stackable, and fitted with an automatic pressure release valve for easy opening.
Note: For full specifications, features and details, please refer to Data Sheet and manufacturer's website.
 Data Sheet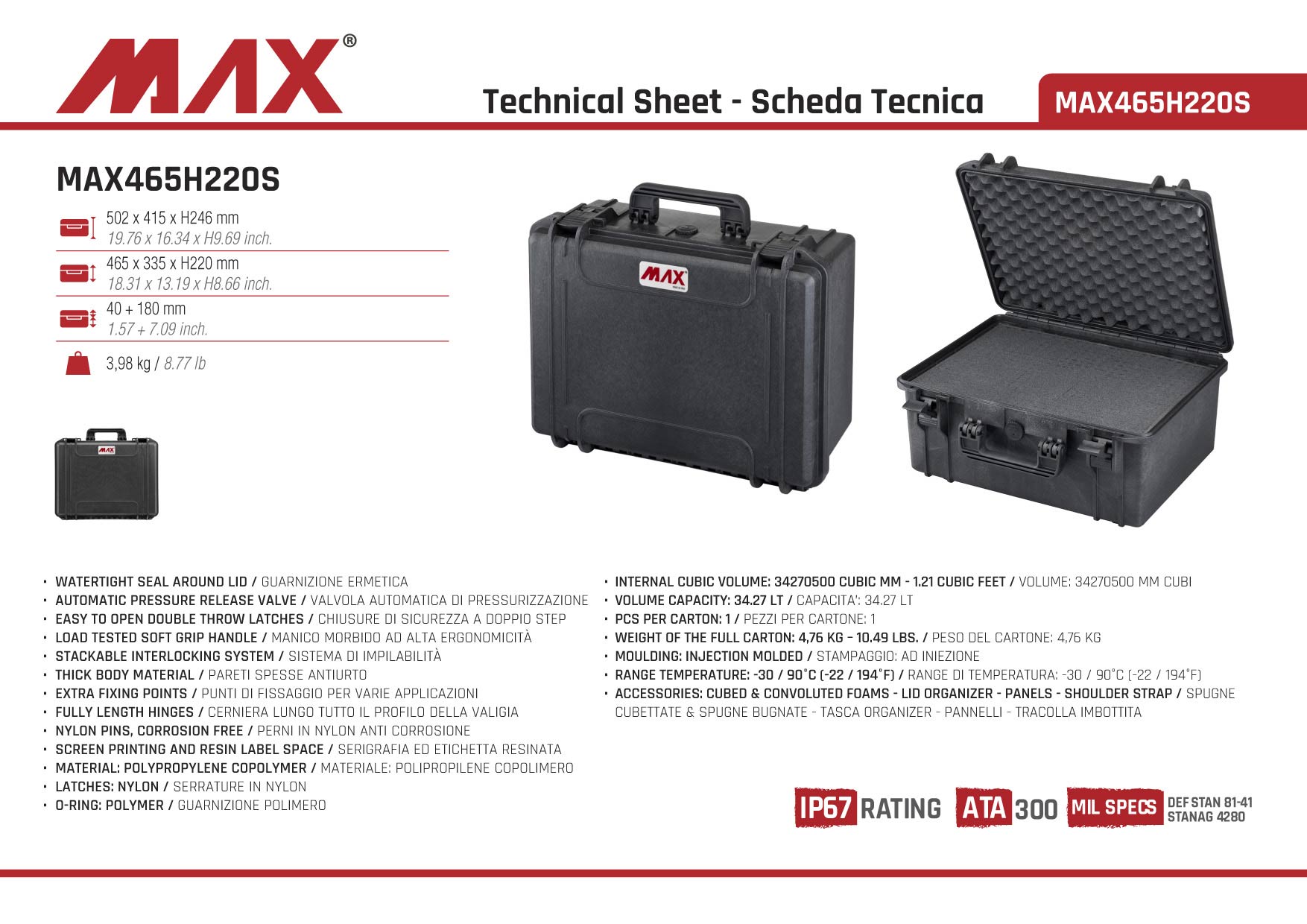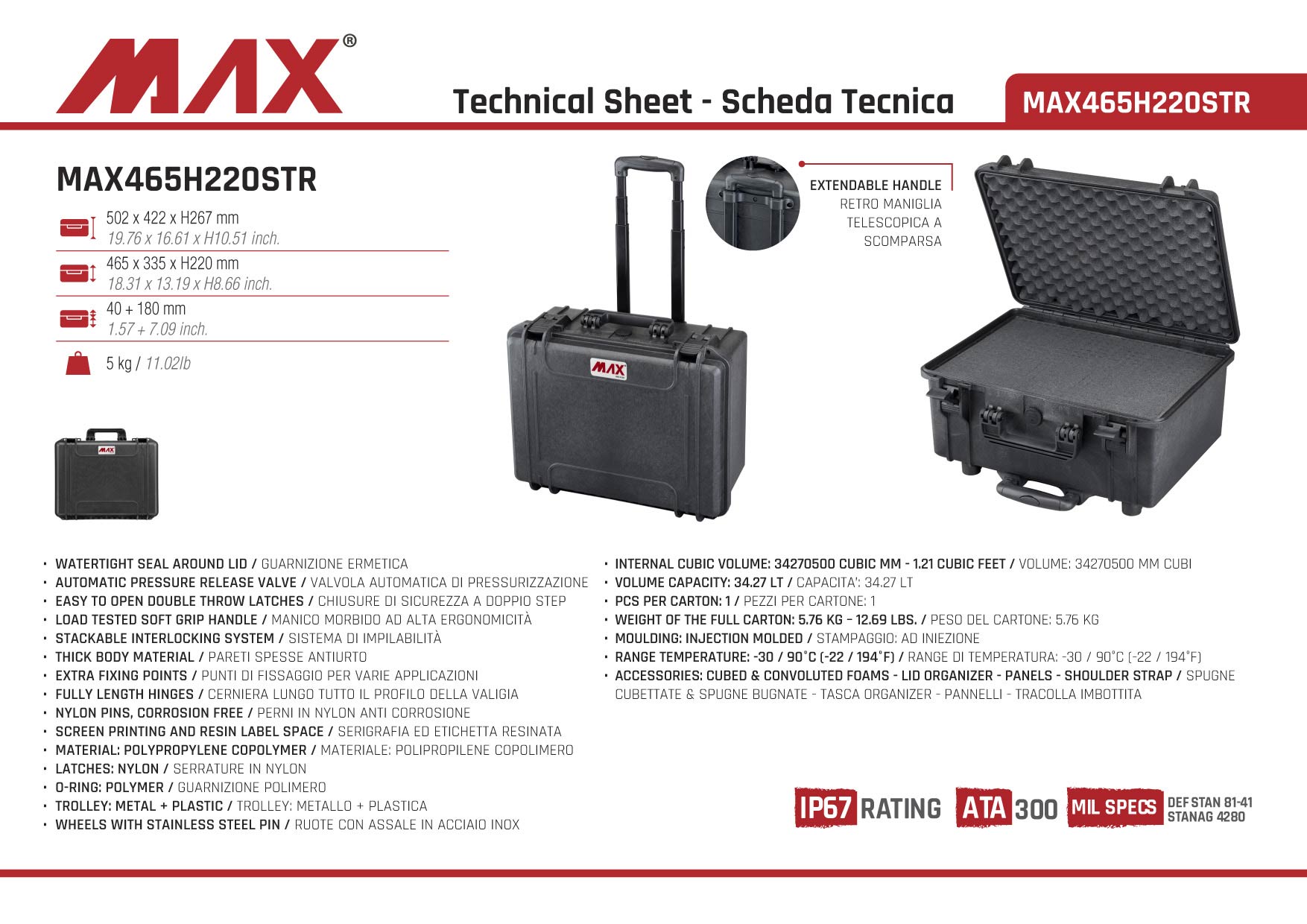 ---
Trademarks and logos depicted or referenced in this listing are the property of their respective owners,
and reproduced here for information and descriptive purposes only.
---
We Also Recommend